Are you tired of searching through shed lot after shed lot, trying to find one that stands out from the crowd? All sheds are not created equal, so where is the best place to buy one? River View Outdoor Products could be the perfect choice.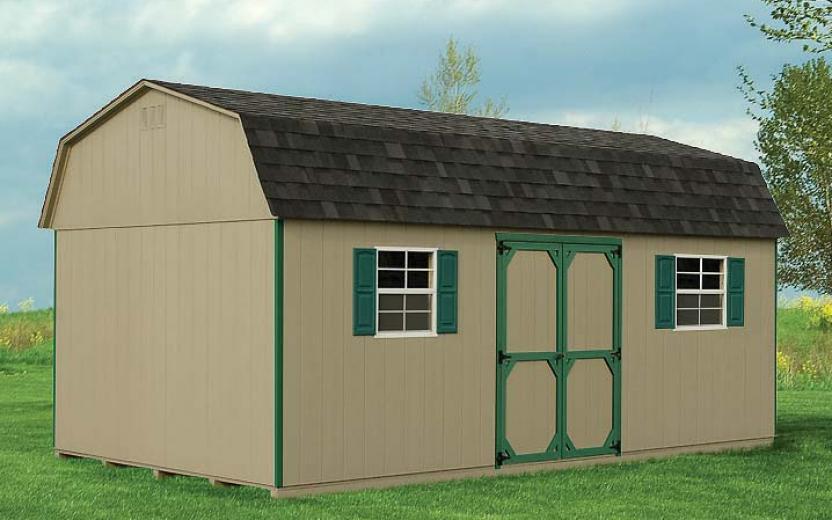 Built Solid
When a shed is built, it is important which materials are chosen. River View carpenters carefully scrutinize different building materials, checking for any defects. A large knot in a two-by-four is enough to make it unusable. Only the best building materials are allowed through this screening process, resulting in a clean looking shed that is structurally sound.
Fully Customizable
If you visit our lot and can't find the shed you envisioned, River View can customize one to fit your needs. Paint your shed any color. Install any available roof, from gambrel to hip roofs. Large sliding or awning windows can provide sweeping views of the countryside, or exchanging these for just a small window out the back can protect your supplies from harmful UV rays. Adding insulation means you can convert your shed can turn it into livable, relaxing quarters. At River View you can fully design and customize your own shed.
If you are still not sure what kind of shed you want, our team of experts will help you design your own shed and select the features what will work best for your unique situation. Our goal, in the end, is making your a satisfied customer.
Delivery & Repair
Most of our sheds can be delivered in as little as 4-5 weeks. This allows you plenty of time to prepare your yard or site for delivery. Maneuvering into tight spots is made possible with our shed mover. And having our own delivery driver gives us more flexibility in customizing delivery time or moving your shed if you need to.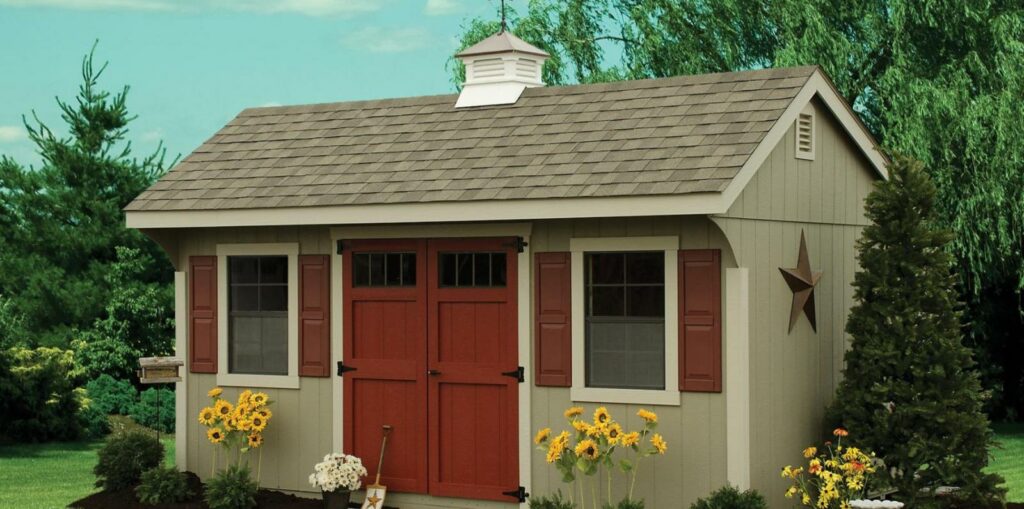 After 10 years of service, we remain committed to exceptional service, quality, and customer satisfaction through hard work. No small detail will go unnoticed. If you discover a problem with your shed after delivery, we will fix it. Has a fallen tree smashed your shed roof? River View has the parts and service you need, from roof replacement to door repair.
Own a Shed
Not sure you can afford a shed? River View offers competitive financing and rent-to-own options for qualified customers. If you're looking for a deal, watch our website for monthly promotions and specials!
Learn more how River View Outdoor Products can help make your shed dreams come true. We are open Monday, Thursday, Friday and Saturday at the Bristol Amish Market in beautiful Bristol, PA. Extended hours every Friday evening! Or call us at (215) 826-0110.
Satisfied Customer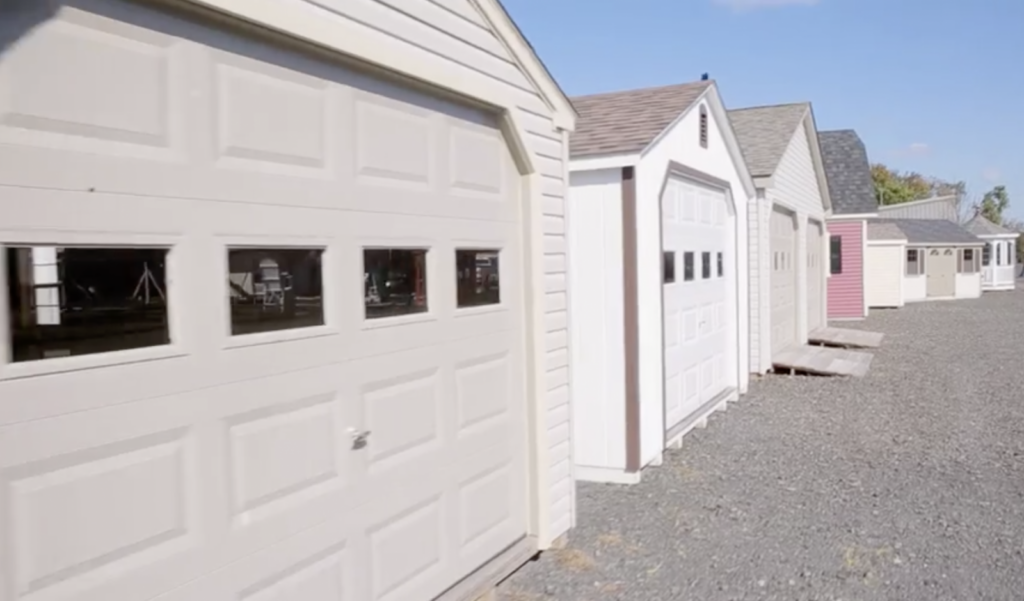 "To everyone at River View Outdoor Products:
Although this may be an overlooked task, I feel that I must bring to your attention the outstanding customer service I received from everyone that I was in contact with at your company.
I received excellent help to suit my needs in ordering a shed. I am also very pleased with the end result of the finished and built shed. It is amazing!! The quality is the best and it was very affordable. The two gentlemen that came out to build my shed were also very nice and courteous.
Overall, I am VERY satisfied with the company and how all my transactions were handled from start to finish. I will highly recommend this company to others and also return myself for any needs I may have.
Again, thank you very much for your help and service!!"
– Christine Rei
Tags
Amish Sheds