1. Determine shed location and size
The first step to buying a shed is fairly simple, but can be one of the most difficult. Before you can begin the process of looking for the right shed, you need to determine what is going to fit in the space available to you. It is important to know what kind of rules and regulations your township has in place for sheds so that you are able to get a permit (see step 3 below). This will help determine where you can place the shed, and how big it can be. It is also important to determine what you are going to put in the shed, and how much space that will take up. Measuring an estimated area in your yard will help you visualize the amount of space you will have to work with.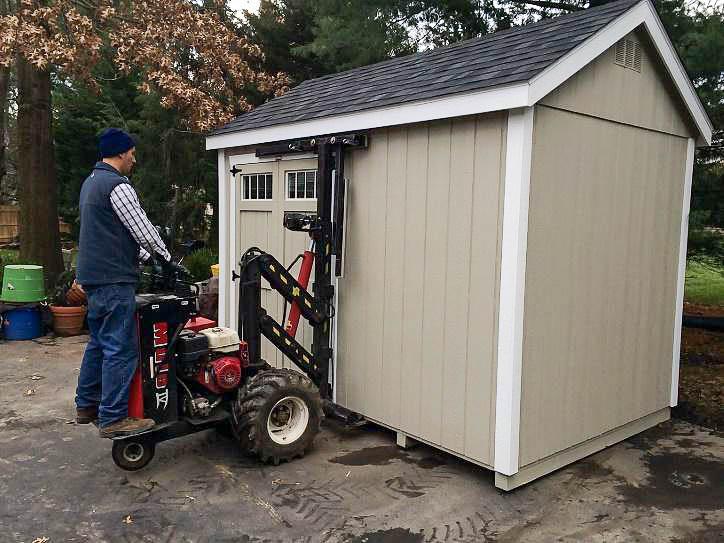 2. Get shed quote
After you have determined the location and size of the shed, it is time to get a quote. Here at Riverview Outdoor Products, we will help guide you through the selection process by giving you multiple quotes and options for the different shed styles and siding materials. We offer a variety of additions to the shed ranging from ramps, to lofts and shelves, to cupolas, and anything in between. We also offer a free site check if you aren't sure if your shed can be brought in fully assembled or if it will need to be built on site.
3. Apply for a permit
Now that you have a pretty good idea of what you are looking for in a shed, it is time to go back to the township for a permit. Every township has its own guidelines regarding sheds, and hopefully you became familiar with those guidelines in step 1. If you did, applying for a permit should be easy and hassle-free. If you didn't, there may be some changes you need to make to the size or the placement of the shed. The permit process may take a few days, which gives you time to decide on the final details of the shed.
4. Prepare the location
Location preparation can be done any time after the location is selected and before the shed is delivered, but it is best to make sure your permit is approved first. There are different ways to prepare the location depending on the purpose of the shed and your budget. We recommend using a professional service such as BedRock Foundations to ensure that the best foundation for you is installed correctly.
5. Buy the shed
When you know what shed you want, you have your permits, and you have decided which pad option is right for you, it is finally time to buy your shed. The shed-buying process here at Riverview is quick and easy, and can be completed in 20 minutes if you know what you want when you come in. After the initial deposit, it will take somewhere between 4-8 weeks for a new shed to be built, depending on the time of the year.
6. Schedule shed delivery
When the shed is almost ready for delivery, we will contact you to set up a delivery date. Hopefully by this point the pad is already in place and all the necessary permits have been approved. If not, we can hold off on delivery until you are ready for the shed.
7. Shed delivery/build on site
The final step is the delivery or construction of your shed. If the shed is delivered fully assembled, it will be brought in by a machine called a mule (pictured). This is normally a one-man delivery and can be completed in a relatively short amount of time. If the shed is being built on site, we will send out a crew to assemble it. This can take anywhere from a few hours to a few days depending on the size of the shed. That being said, most standard size sheds can be built in half a day or less.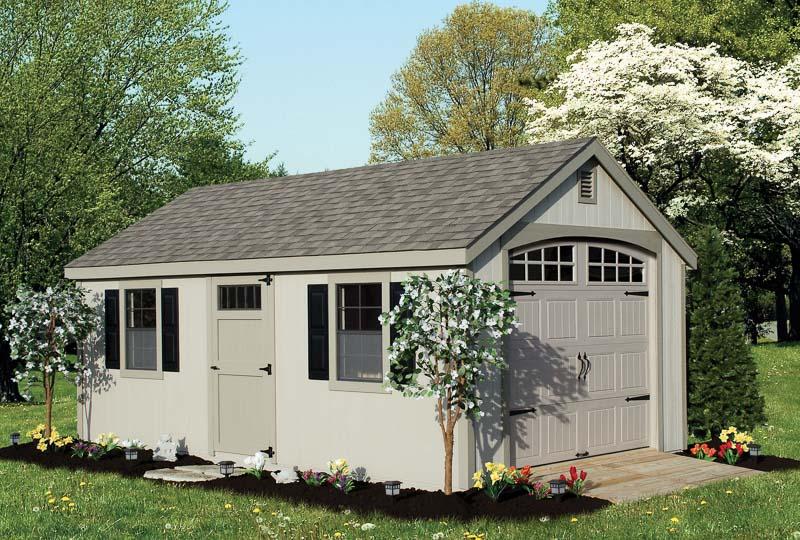 Tags:
Amish Sheds
Gazebos