Once you figure out what shed size will fit in your backyard, evaluate your belongings and decide what you plan to store inside it.
For some, calculating what will fit inside their shed may seem easy. Just lay out anything you intend to put inside and measure it. Create a scale drawing, and the shed size required will soon be obvious. We recommend buying a slightly bigger shed than what you currently need so that you will have plenty of room for your equipment and tools collection to grow as the years pass by.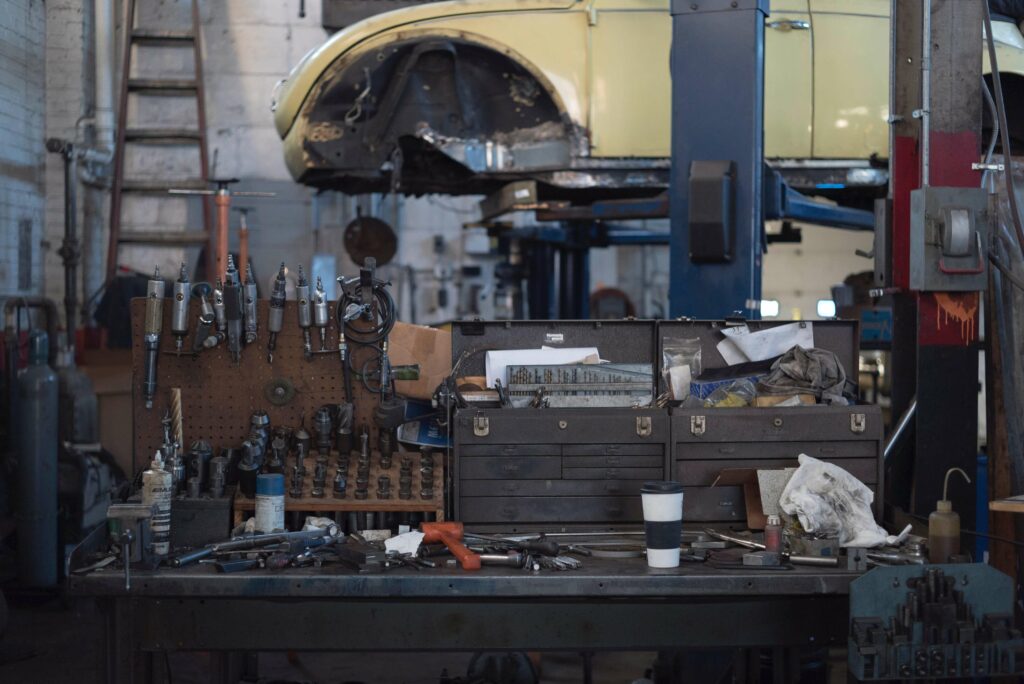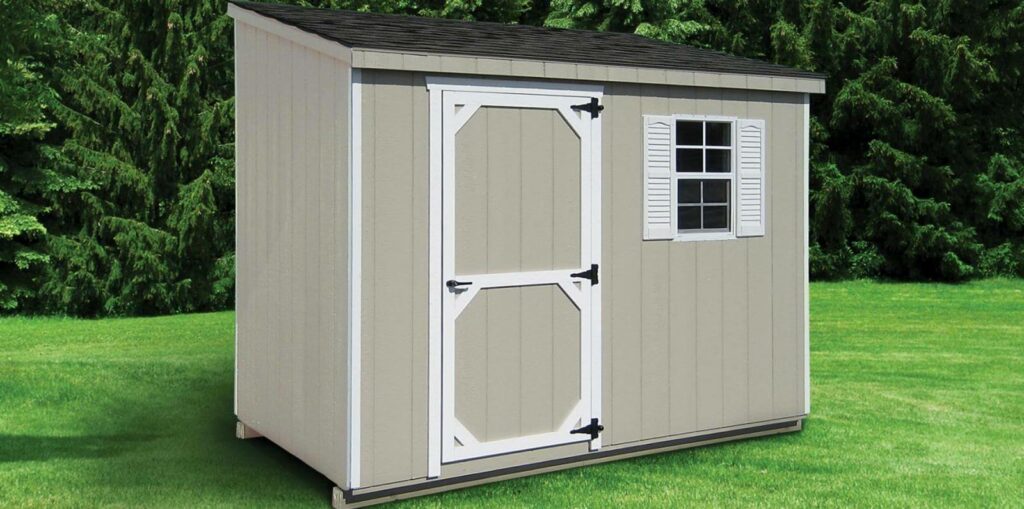 Small Sheds
You might be surprised what all can fit in a small shed! Even in an 8'x10' shed, you can store a wheelbarrow, push mower, snowblower, bicycle, and a shop vac. If you install a bicycle rack or store your bicycle upright you can make room for multiple bikes. Effectively organizing your storage space will make a big difference in what fits into your shed.
A 10'x10' shed can be ideal for a small backyard. Store everything that fits in an 8'x10' shed, plus a motorbike or other small recreational vehicle. Needing some space to fit those Christmas decorations in the summer, or patio furniture, planters, and camping gear in the winter? Either will fit into this shed nicely.
Medium Sheds
With the additional space that a 10'x12' shed provides, you can fit a small mower, garden tiller, push mower, and a power washer. Maximize storage space by storing any tools you have on the walls and shelves. This versatile shed size will still fit in many small backyards.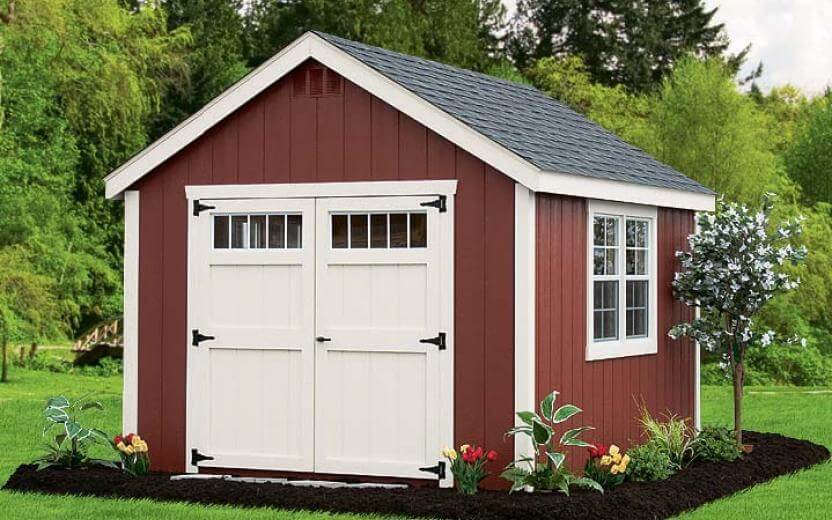 Size up to a 10×14 shed and expand storage space with a loft. Take advantage of this shed's larger size, and escape the hustle and bustle of daily life by turning it into a tiny home, man cave, or she shed. Shed styles can also factor into what fits inside. For example, if you purchase a gambrel style shed, you will get more headroom than a peaked roof style.
If you purchase of a 12×16 shed, make sure you have access to pull it into your yard. Store your ATV and a riding lawnmower, leaving room to comfortably walk around them. Invest in a double door and a shed ramp to streamline the process of getting the equipment in and out.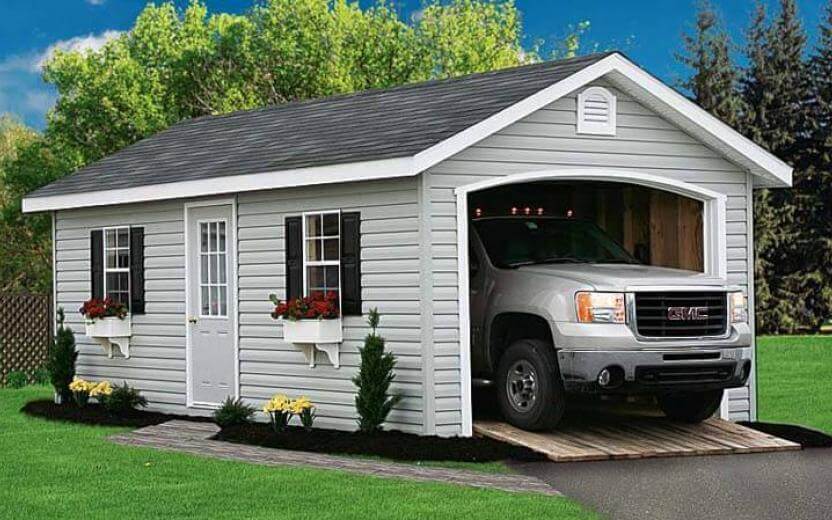 Large Sheds
A 10'x20' shed often provides ample storage space to fit most backyard tools and equipment. Turn this shed into a gardening shed, and store your lawnmower, line trimmer, and leaf blower. You can fill the remaining space with shovels, rakes, wheelbarrows, or lawn furniture. If a pool is nearby, store your pool equipment inside along with some delicious snacks and refreshing drinks for a tiring day spent in the sunshine.
Get your vehicles out of the elements! River View also sells modular garages starting in this size – your small car, motorcycle, ATV, snowmobile, or your family's bikes will thank you!
Clean up the clutter in your backyard by purchasing a new shed from River View Outdoor Products!
Tags
Amish Sheds